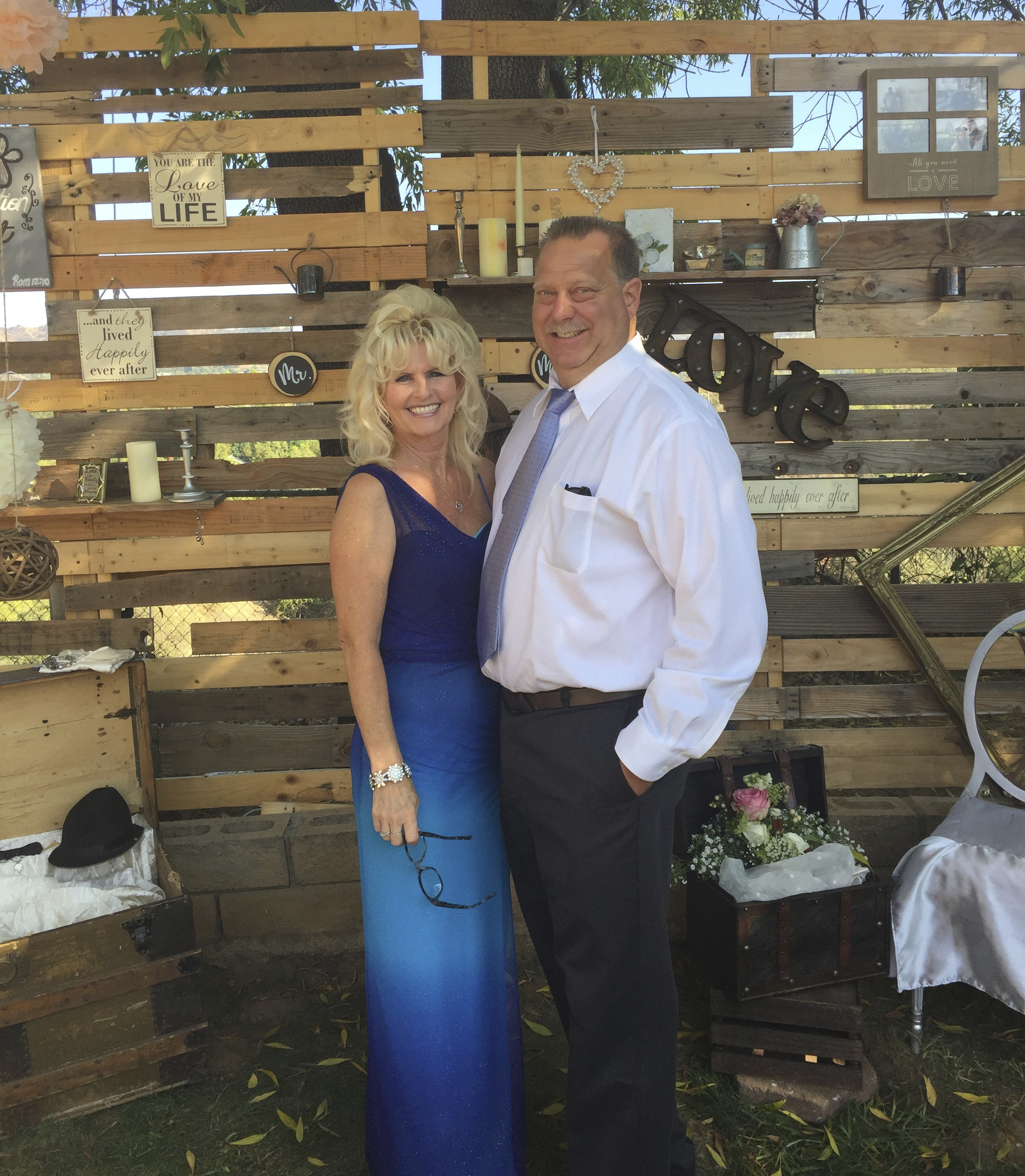 Creating Beautiful Outdoor Spaces Since 2001
Exceeding expectations in designing, implementing, and responding to the needs of our clients in beautifying and enhancing the enjoyment and value of their property
Since it's founding in 2001, Calscape Concrete & Landscape Co. has been committed to the above Mission Statement. The "All In One" Company provides Landscaping, Hardscape and Real Estate to commercial builders and residential communities.
Clients just love our Team Work!!!….Owners Lenny and Valerie Cichon, are a highly successful husband and wife Concrete & Landscape Contractor team specializing in Los Angeles, Orange County, and Inland Empire Areas. Once Valerie represents you through your complete Sale or Purchase of your home, our teamwork begins to shine. The process of imagining, designing and sculpting your home site into an inspiring outdoor environment is everything to us. So we push it. We jump overboard to make the magic happen. We'll grab you by the hand and take you with us. We knock ourselves out to deliver a landscape design and construction process that is worry free — with an end result that takes your breath away.
Fully Licensed and insured, Calscape Concrete & Landscape Co., provides the commitment, expertise, and follow through to ensure that we not only meet the client's requirements, but exceed their expectations by ensuring completion, within the agreed budget and schedule parameters, and by incorporating unparalleled quality and workmanship standards in the entire process from design through implementation.
Beautiful pavers, stones and veneers, add an element of depth and functionality to your home, along with endless styles and color-blends to enhance any living space.
With stylish and elegant pavers for all your outdoor landscaping needs, Calscape can help you get the look you want for your home or business.
Paver Stone Installation Services
Driveways, Walkways, Pathways
Stamped/Colored Concrete
Flagstone Layout
Pool Deck
Brick Layout
Interlocking Pavers
Concrete Block Installation Services
Block Walls
Retaining Walls
Stone Walls
Flagstone Façade
Stone Light Pillars
Fireplaces & Firepits
Turf and Grass Installation Services
Synthetic Turf
Artificial Grass Putting Greens
Your Home is Our Business
Calscape Design is a full service landscape, hardscape and interior design firm servicing Southern California areas.
Our clients enjoy our specialists and a talented design team who make their properties the envy of the neighborhood.
Our residential landscaping and hardscape, along with interior design work has been the cornerstone of all our neighboring neighborhoods for more than a decade. We take pride in paying attention to the details of every design, installation and maintenance project.
Our Mission
Our mission is to build lasting relationships by providing quality work and exceeding expectations while adding value to each client's home.
Our Core Values
Relationships. Exceptional relationships with our clients and our professionals are the cornerstone of our business. We take great pride in creating a team of professionals who care for your entire property.
Integrity. We do what we say we will do. And, we will never sell you something that does not greatly benefit you and your property.
Quality. The quality of our workmanship is second to none. Just ask. We'll show you.
Viability.We want to be in business to serve you for many years, reinvesting in our equipment and facilities, our professionals, and our community.